It is our pleasure to announce that Beaufort County, SC Treasurer Maria Walls, CPA, has been chosen as the 2021 recipient of the cashvest® National Leadership Award.
This prestigious award acknowledges the leadership that Maria has demonstrated, both statewide and nationally, in establishing and practicing the highest possible standards of financial governance and liquidity management.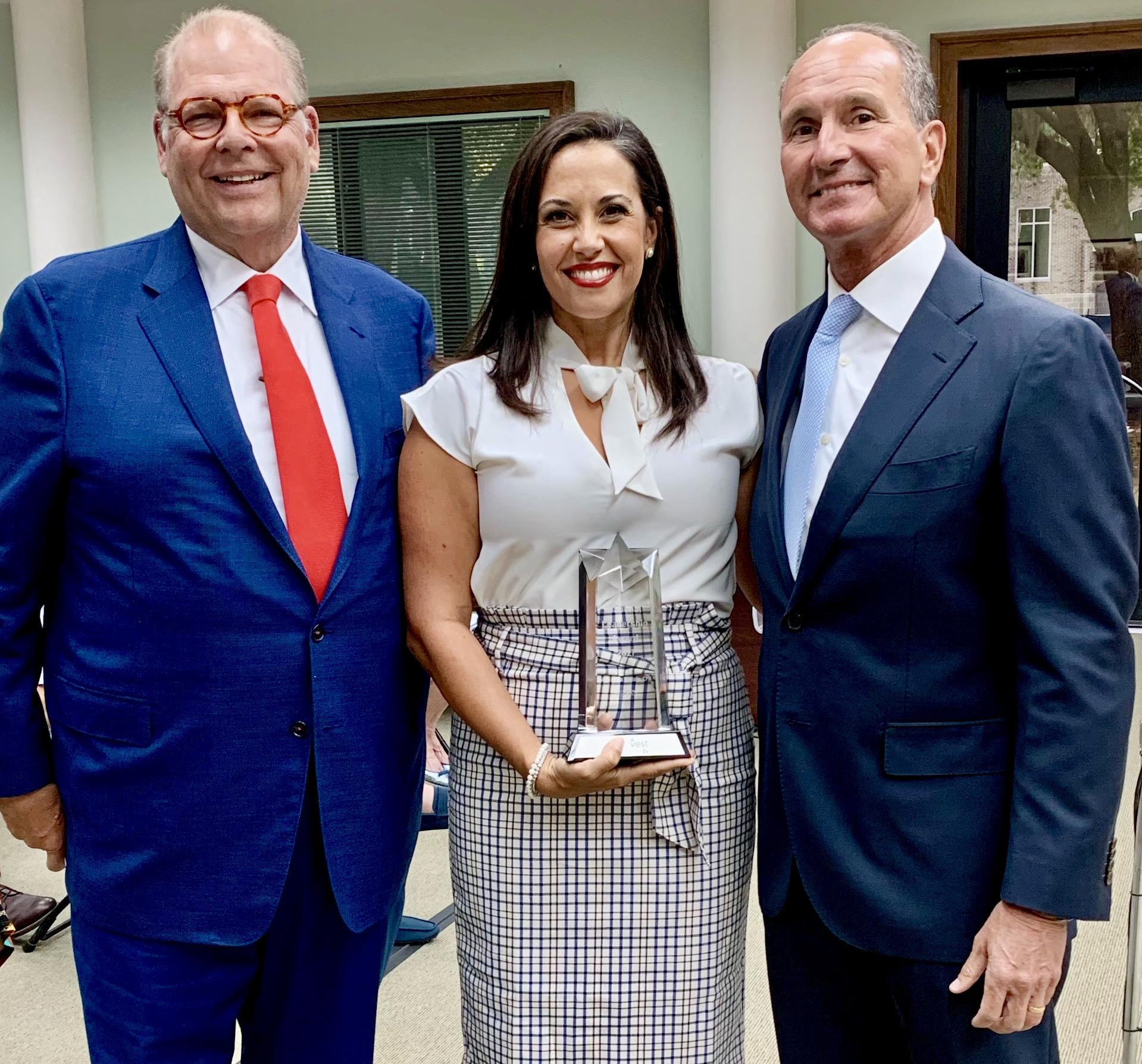 Maria is a leading advocate for the implementation of best practices in both identifying and managing all cash as a revenue-generating asset. Maria's implementation of liquidity and treasury data has made her a national leader in the area of cash management. Some examples of her accomplishments are:
– Harnessing the power of three+one®'s rfpPrep® software; she issued an RFP for banking services. The digital evaluation of respondents helped her identify which financial partner was best for the taxpayers. Her role in executing the RFP process led to saving hundreds of thousands of taxpayer dollars and adding new efficiencies to the County's financial portfolio.
– Maria leveraged the liquidity data resources of stress testing, forward forecasting, and market benchmarking to maximize the value of every single dollar.
– She used cashvest technology to certify—as an independent third party—that Beaufort County's performance over the previous nine consecutive quarters placed it in the top 10% of counties nationwide.
The results Maria has achieved on behalf of the taxpayers in Beaufort County have been truly amazing, resulting in more than $15 million in new revenues, combined with significant cost savings for her county.
In addition to earning the 2021 cashvest National Leadership Award, Maria's efforts enabled Beaufort County to qualify for the elite cashvest 90+ club for the second year in a row, in recognition of its exceptional work in liquidity management. Treasurer Walls has had 9 consecutive quarters with a cashvest Score above 90.
Maria, congratulations on having earned this distinguished 2021 cashvest award.