Last week the Federal Reserve stated that there will be no more short-term rate hikes for the remainder of 2019. Their outlook seems to be influenced by concerns of slower economic growth both in the U.S. and worldwide.
While many may view the Federal Reserve's recent announcement as a concern, we view it as a major opportunity. CashVest® by threeplusone® is specifically designed to transform stagnant cash holdings into a vibrant revenue- generating source for your entity.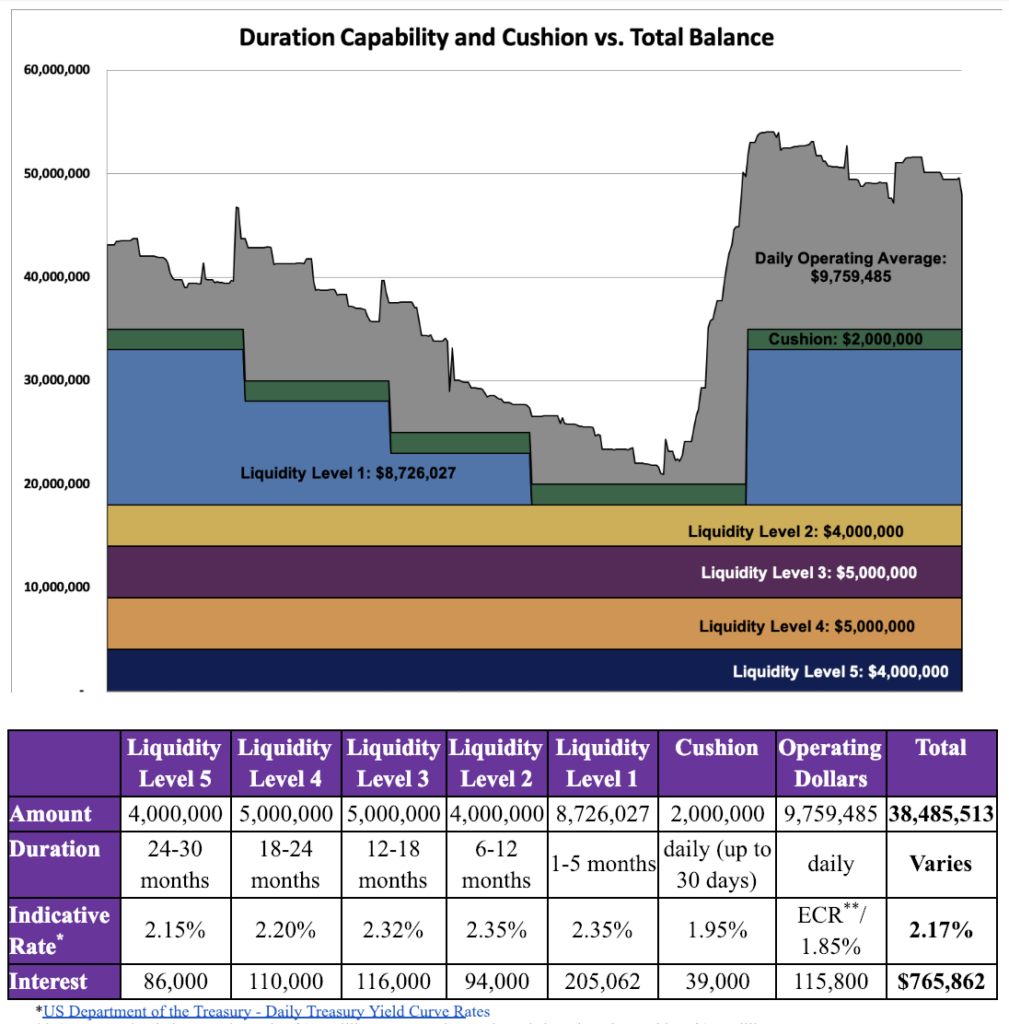 This move triggers a major strategy shift around the value of cash. Over the last two years, those who have invested cash have kept to a 30-90 day rollover strategy.
This is now the time to extend your cash through the use of cashVest® by threeplusone® and its powerful time-horizon liquidity data. Through our proprietary liquidity analysis, we can demonstrate the actual need for cash while balancing the levels of cash needs over a 5-year period. This allows one to maximize the value of all cash, while allowing your financial institutions and advisors to invest your cash over an extended period of time, allowing the ability to preserve 2.25%+ on your cash.
Cash has value. The knowledge and power to accurately identify when you most need cash allows one to capture and preserve interest earning through the remainder of 2019 and into 2020.
You have a fiduciary obligation to manage the cash for those you serve. It's time to preserve your cash's value in the marketplace for a longer period of time, especially if you have the time-horizon data to provide the confidence to you and your financial institutions.
Allow your public sector organization or higherEd institution to find out what so many others across the country have learned: CashVest® by threeplusone® will provide new revenue quickly and directly by increasing the yield you receive from your existing cash.