While watching the news and catching up on emails the other night, I received an "888" call followed by an urgent text from my bank. It alerted me to fraud on my personal bank account and provided an authorized code and phone number to call.  I dialed that number only to receive the same official bank voice/menu I knew from past calls I'd made to the bank.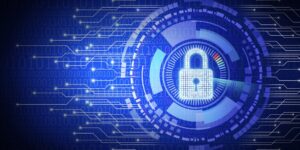 Being suspicious, I proceeded to call the phone number on the back of my credit card, which was the same voice/menu as in the text message. Finally, having made my way through to customer service, I was advised that the text message was in fact a new type of fraud that the bank was trying to deal with. It had them as stumped as I was—and this was one of the country's top three banks!
Clearly, the sophistication of fraud through technology and communication is rapidly escalating. The look and sound are so convincing that it's tough to know what is real and what is fake. If you haven't yet experienced such fraud attempts, it's only a matter of time before you will.
So, what can public entities and higher Ed institutions do to protect themselves?
Here are some suggested tips:
1. Today's phone texts are the new form of robo messaging. They look real and their reference to a link or phone call are only a lure to have you provide personal and confidential financial access to your bank accounts. Never respond to a text by a financial institution. Use it as an opportunity to reach out to your bank or banker and report the potential fraud.
2. If you receive a phone call from someone identifying him/herself as a financial representative looking to discuss a specific transaction or account, ask for his/her name and employee number. Then hang up and call your bank to report the incident and verify if such a person is on the bank's staff.
3. Lately there have been a number of scams suggesting that your bank is looking to verify your information to update a "Know Your Client" (KYC) requirement. You may be told that if you do not respond, your accounts will be blocked. A bank would never reach out by text or email to verify your identity or personal information. Rather, they would do so either by letter or in person.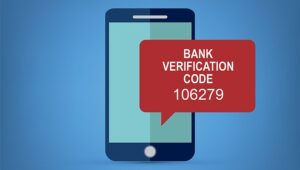 Scammers are using technology to gain access to your information and money.  They use approaches that look real, urgent, and threatening. The only way to protect yourself and your organization is to be alert to and cognizant of these attempts.
If you ever have a question or suspect such activity, call your banker immediately. This should be your first level of defense against fraud. If your bank does not respond or provide fraud protection, then it's time to look for a new bank that does. In today's marketplace, there is no excuse for a bank to leave you unprotected.
Through rfpPrep® by three+one®, we can help you navigate through the bank and treasury services you should be receiving to protect your organization and the money of those you serve.
The world of fraud looks so innocent and real. Let us help you unmask the fraud and protect those dollars you have a fiduciary obligation to protect.