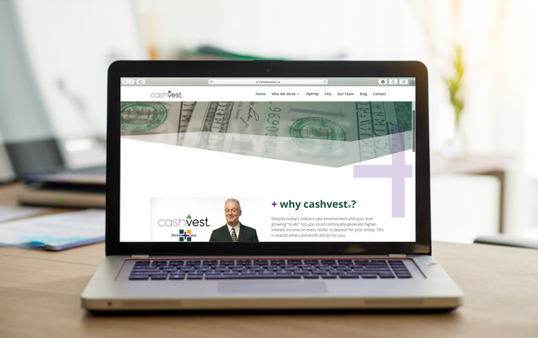 threeplusone® is excited to announce that our new website is completed and launched! We partnered with the Steven James Media Group to redesign and retool our existing site, and we can't be happier with the results. With more emphasis on our flagship liquidity analysis and data service cashvest®, more use-friendly navigation, expanded options, access to our rfpPrep® portal, and updated graphics & video, we believe the new site will enhance the experience for everyone in the threeplusone® orbit – the public, peers, partners, and personnel alike.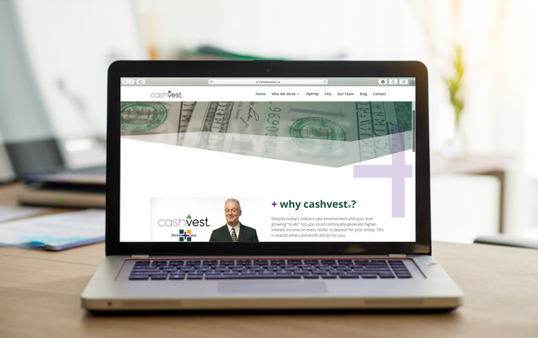 The new website corresponds with the start of an exciting new phase for threeplusone®. The ever-shifting fiscal landscape, new mandatory guidelines by FASB (Financial Accounting Standards Board) – which will surely be followed by GASB mandates in the not too distant future – the growing demands for accountability on public entities across the entire nation, and the mounting pressures on higher education institutions have made the demand for our services more vitally needed than at any time since our inception.
Cashvest® continues to grow in popularity because it alleviates the pain points so many in the public sector and higher Ed finance offices are feeling acutely these days. Our algorithms produce data-based analysis and time-horizon evaluations that serve as a great tool for an entity and their financial providers to maximize the value of all cash that three+one® identifies as a revenue-generating asset. When applied over the many accounts that public entities and higher ed institutions regularly manage, significant untapped value is often discovered in dormant cash holdings.
Our new website also has a page dedicated to rfpPrep®, the first electronic banking RFP (Request for Proposal) ever developed and implemented. The site will take users to the portal through which they access the service that is entirely online. Designed to specifically allow public sector municipalities and higher ed finance departments to more easily compare and comprehend banking services, rfpPrep® guarantees an error-free and fair-bidding process. It removes the notorious paper burden of an RFP filing from your shoulders. The service can reduce the traditional – and tedious – RFP process time by up to 75 percent!
We welcome you to the cashvest® by threeplusone® new website – and to the next step in the evolution of liquidity analysis and data services for public entities and higher education institutions!