The trends continue: short-term interest rates are still on the rise, the economy is growing, technology is advancing, and banks want your business. That is good for you and your banks.
Let me breakdown each of these trends: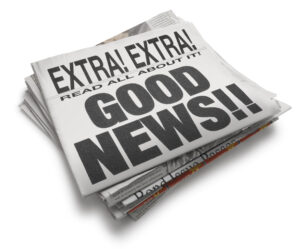 First, short-term interest continues to rise and I expect this trend to continue throughout 2019. The Federal Reserve wants to bring short-term rates back up to what it views as normal levels: 3% to 4%.. This means you will make a greater interest earnings on your cash and banks will make more net-interest margin on deposits, making it appealing to both sides of the relationship.
Second, the U.S. economy is improving and above most expectations. A better economy means higher tax receipts for public entities, a strong job market for college graduates, and a more stable lending base for banks. All that is good for everyone as well.
Third, advancing technology brings new levels of productivity both personally and professionally in today's marketplace. The ability to do banking transactions faster, virtually, and at your fingertips, allows greater access, control, and opportunity whenmanaging your cash. It also gives banks greater ease in monitoring and managingdeposits and transactions. These tech advances are both great for you and helpful to your banks.
Finally, as rates rise so does the spread that banks make on deposits. As a result, banks are more willing to raise deposit rates—if asked. The need to communicate with your banks as rates go up is imperative if you are to make the most of this rising-rate environment. This is good news and for both you and the banks, as you will both experience more interest earnings.
Rising rates, a stronger economy, advancing technology, and a desire for banks to gain and keep your business. They all have all the makings of a great 2019.
The link to ensuring success is the support and services of threeplusone. This is a fact. Our proprietary liquidity analysis and data will enable your entity to be proactive in managing all its cash in a rising-rate environment, while adopting new technologies and enhancing itsbanking relationship. And that is good news for both your entity and your bank.