Last quarter, Federal Reserve Chair Jerome Powell stated that the Fed did not anticipate increasing short-term interest rates for the remainder of 2019.
Mind you that these comments came at a point of time when signs of a possible economic slowdown was the talk of many economists, due to an inverted yield curve. That's usually a sign of a possible recession approaching, good reason for the buzz on Wall Street.
Having said this, the underlying signs of the U.S. economy appear stronger than expected, with first-quarter growth above expectations, coming in at a positive annualized rate of 3.2% and unemployment hitting 3.6%.
In addition to the job growth, productivity continues to expand well above forecasts, while inflation remains within the Fed's range. Couple that with the fact that first-quarter earnings are, for the most part, also beating expectations. That's helped to make gains in the stock market, following a disappointing second half of 2018.
Weighing all these facts, I think there is a possibility the Fed may reverse its course and slip in one more 25-basis-point increase on Fed fund rates this year.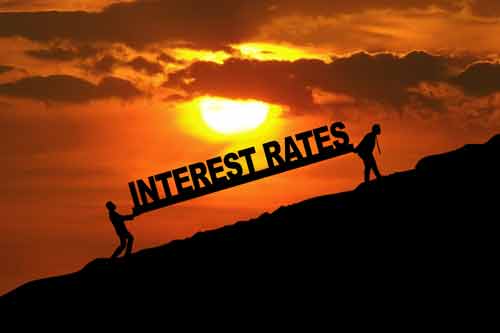 I realize that this is a contrarian view, but the possibility does exits. Even if I'm wrong, cash will still have greater value than it did a year ago. Your cash should be earning over 2.0%, leading to a source of income that can have an impact on this both year's and next year's budget.
At three+one®, we continue to see public entities and higher Ed institutions with higher cash levels than last year, a trend that has been building steadily over the past four years.
While another rate hike by the Fed would be a surprise for most, the biggest surprise of all could be the reaction of those you serve if they learn that their tax/tuition dollars were earning little or nothing.
Don't let that happen.
Let three+one® help you maximize the value of all your cash through cashVest® , our proprietary liquidity analysis. By applying our analysis and the power of your financial institutions, the results could be surprisingly positive.