higherEd trust
®
Higher education finance demands liquidity analysis designed for its specific cash flow structure. cashvest® by three+one® provides exactly that.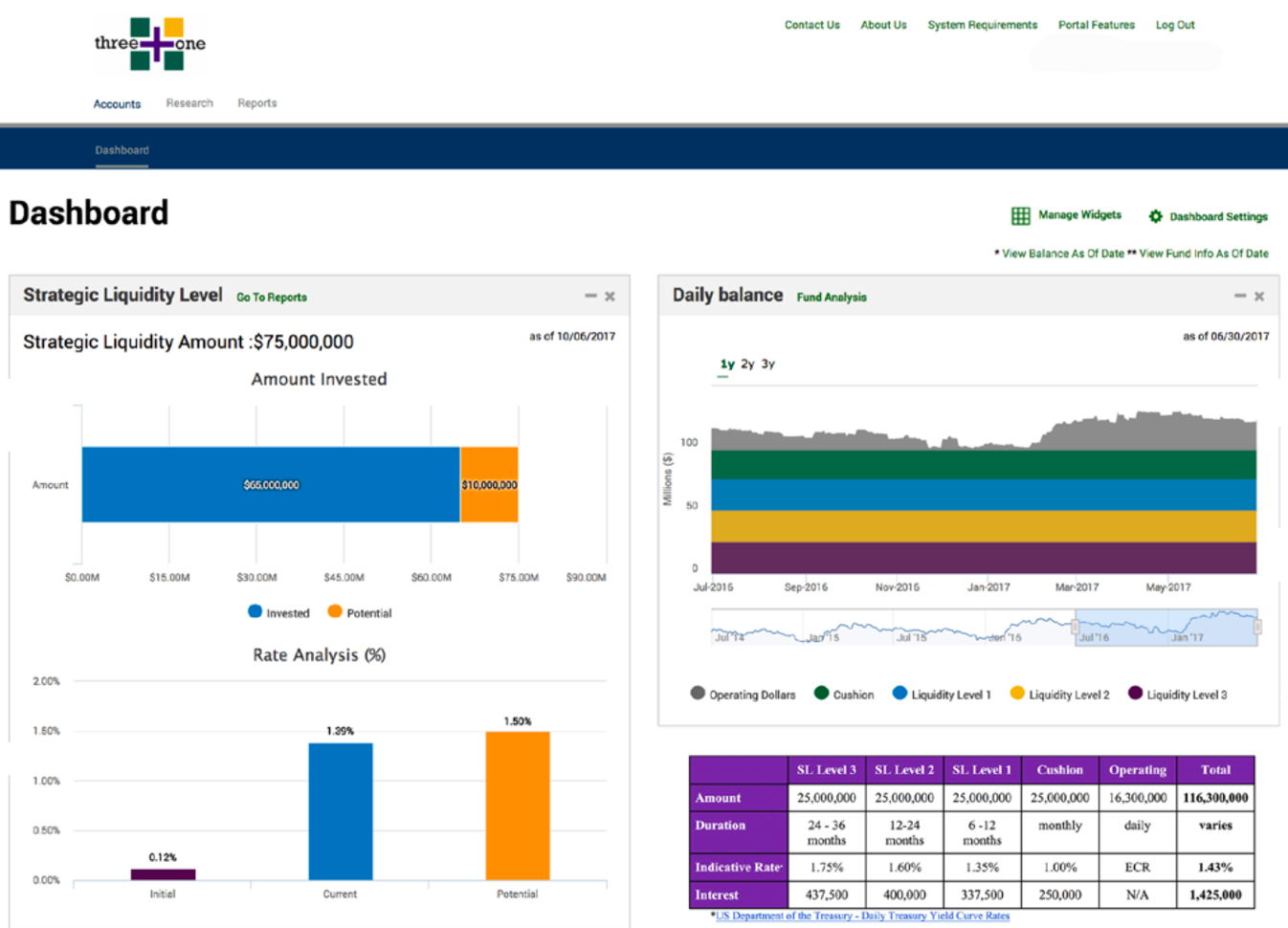 +

 n

eed a liquidity disclosure?

Starting in January 2019, the Financial Accounting Standards Board (FASB) will require all non-profit organizations to disclose liquidity levels to cover expenditures on an annual basis. three+one's® proprietary report provides an extensive liquidity analysis with a modeling of algorithm factors in the stress level of a Higher Ed. institution's current cash obligations and future commitments. Our systems are able to foresee unexpected cash needs and strains and can prepare entities to handle them well in advance along with being a tool to use with your auditors to substantiate your FASB liquidity disclosures requirements.
+
what our clients are saying
The process of maximizing the value of all our cash was seamless. I should have done it sooner!
I never thought our cash had such value. Our University has made over $850,000+ in the last year because of three+one® .
proven results
+
three+one® university client
The University has a budget of $120,000,000 & initially made less than $20,000 on previous available lower cash balances. 
+ The University is now earning an additional $850,000 a year.
+ The University increased the interest earnings on its cash by over 900%.
+ Right sized their banking relationships.
+ The University had 100% of available funds earning interest, either in compensating balances, interest checking or investment accounts.
immediate revenue
three+one's® non-invasive analysis will uncover immediate interest earning opportunities.
peace of mind
Our models are time tested, so you can have confidence that you are safely getting the highest yields possible.
stronger relationships
We work with our clients and their banks to strengthen their relationship.
your perspective
Our reports and recommendations are tailored to your needs.