our team
three+one® is comprised of leaders in banking and public service.
A word from our CEO| Joseph Rulison
At three+one® we have only one service: public service. We believe in strengthening municipal entities and higher education institutions with fiscal stability through the best asset you already have: Cash.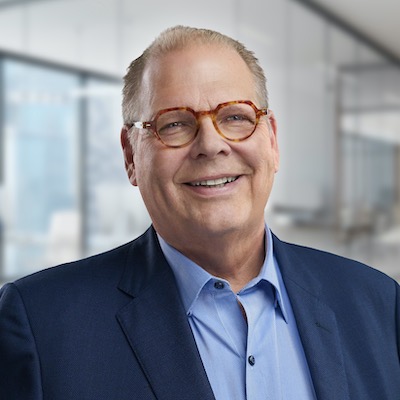 The roots of three+one® and its flagship services cashvest® and rfpPrep® span 25 years of rich experience in business, public service, higher education, and government banking.
Our firm's origins trace back to the services of Muniflow, a division of Rulison & Company. It was founded by our CEO, Joe Rulison, in 1988. Muniflow received national recognition in the 1990s by serving the short-term investment needs of public and higher education institutions. In 1997, our co-founder and COO, Peter Forsgren, joined Muniflow to further develop the proprietary cash-flow-management models that are the fundamental pillars of our services today.
In 2001, Muniflow was purchased by Fleet Bank, which later became Bank of America. As a center point for healthcare, higher education and government banking, Muniflow expanded the bank's national footprint by serving hundreds of public and higher education clients.
Over the next dozen years, Joe and Peter deepened their banking experience while also serving their communities in several leadership roles that further shaped their vision for three+one®. Navigating a changing landscape in banking after the financial crisis of 2008—and eager to help the entities they served in the past—our co-founders launched three+one® in the fall of 2014.
Now, a few short years later, three+one® has already gained national recognition and footprint as a pioneer defining and providing liquidity analysis & data services to public and Higher Ed. entities through our proprietary cashvest® portal. Additionally, the company provides a cutting-edge online bank rfpPrep® service coupled with diagnostic evaluation of bank treasury services fees.
In 2018, three+one® helped public and Higher Ed. entities throughout the United States earn an additional $25 million in new interest income that will go back to their communities and those they serve. It is projected that that number will more than triple in 2019.