Over the last four years, we at threeplusone have focused much of our attention on encouraging public and higher Ed entities to perform liquidity projections on all their cash. This is both to meet expenses as well as to be proactive in managing excess cash as a revenue-generating asset.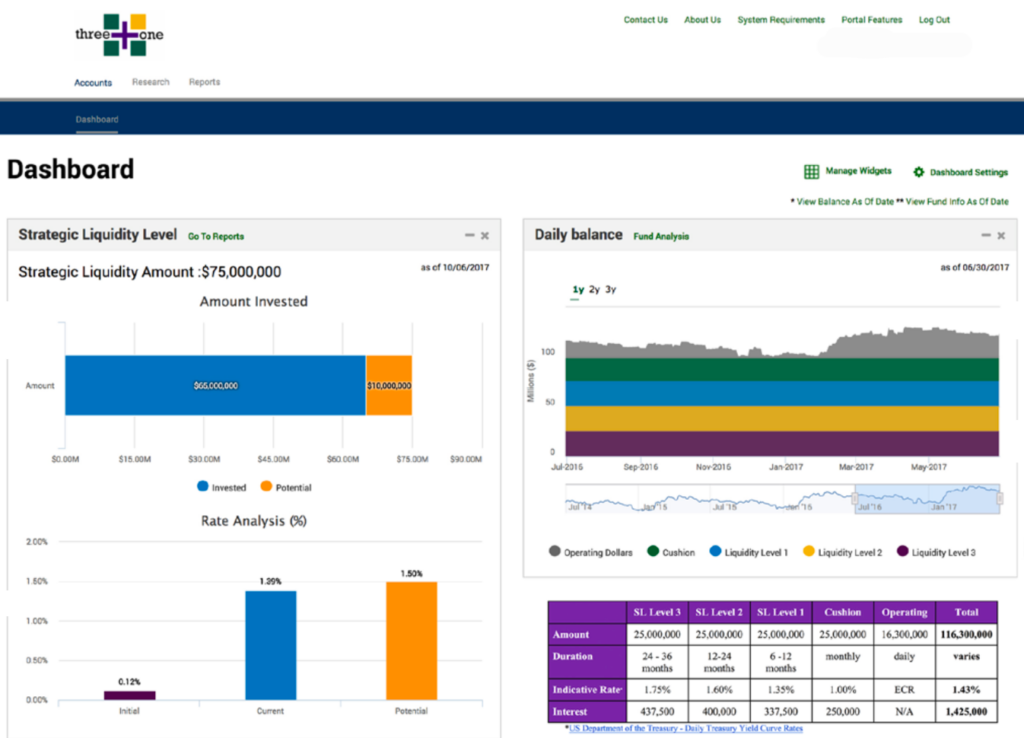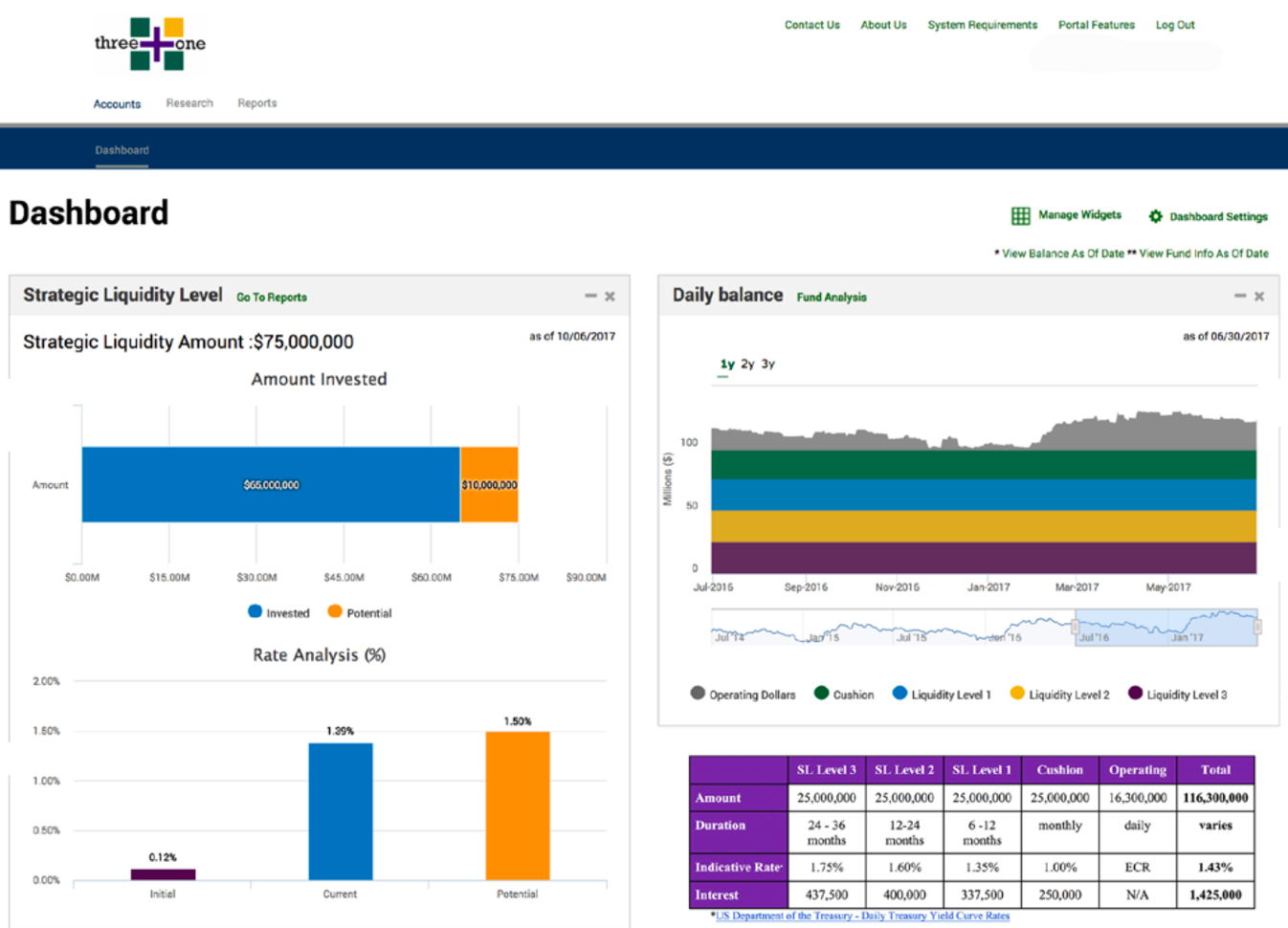 The basis of putting cash to work is through liquidity analysis.
In the coming year, liquidity analysis will be taken to a whole new level for all non-profit organizations. Starting in January, the Financial Accounting Standards Board (FASB) will require all non-profit organizations to disclose liquidity levels to cover expenditures on an annual basis and for future years. The ability to pay one's bills and the source of such monies will need to be both explained and charted, with appropriate supporting data to follow.
As I have mentioned in the past, liquidity analysis is far different than the ebbs and flows of cashflow forecasting; it requires a specific niche of expertise.
This should not be a worry to those who take advantage of threeplusone's cashVest® report. This proprietay report provides an extensive liquidity analysis with a modeling of algorithm factors in the stress level of both a public entity's or higher Ed institution's current cash obligations and future commitments. Our systems foresee unexpected cash needs and strains and can prepare entities to handle them well in advance. What's more, you can be confident that our cashVest reports will be fully FASB compliant.
The ability to meet FASB Liquidity Analysis standards does not have to be a arduous process. Rather, think of it as a proactive approach to viewing all levels of cash and your ability to meet day-to-day expenditures. As we have been advocating for four years, this process will identify all cash and its ability to be a revenue-generating asset.
We fully expect the Governmental Accounting Standards Board, (GASB), will adopt this same standard in the coming years.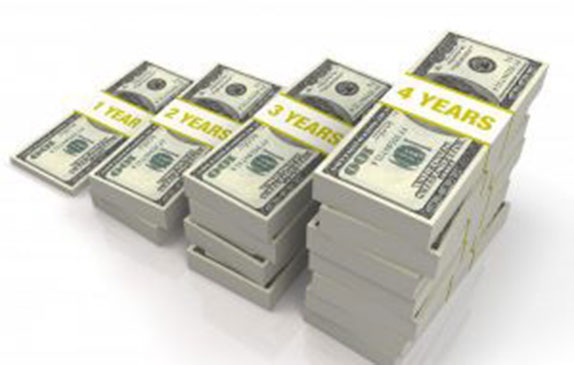 After a long overdue wait, Bank of America Merrill Lynch recently reiterated that cash is once again considered a preferred asset*.
Given the increase in short-term interest rates, cash should be considered a strong asset class going into 2019, provided it is proactively managed. It is expected that bank deposit rates and the 30-day Treasury yield could hover between 2.5% and 3.0% in 2019, given the current outlook of the Federal Reserve.
I know I sound like a broken record, but cash has great value and needs to be managed accordingly. That includes ensuring that all legal, safe, and liquidity requirements are met.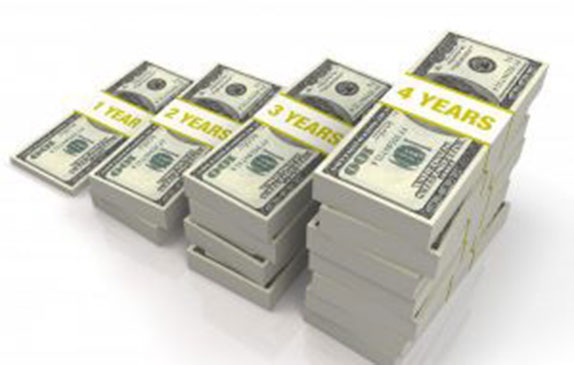 It should be noted that threeplusone has been a pioneer in developing liquidity analysis and data services for the proactive management of cash for public and higher Ed entities. By identifying and establishing a time horizon on all cash, one's financial institution(s) can use threeplusone analysis & data to help capture the value of this asset in the marketplace, thus leading to substantial new sources of interest earnings.
Cash as a preferred asset class is back, one that could lead to tens or even several hundreds of thousands of dollars to your bottom line.
It's great that the market is now recognizing what we have been saying all along: Cash, as it has had in the past, has value right now and will have it in the future.
*CNBC, Fred Imbert and Michael Bloom, November 23, 2018