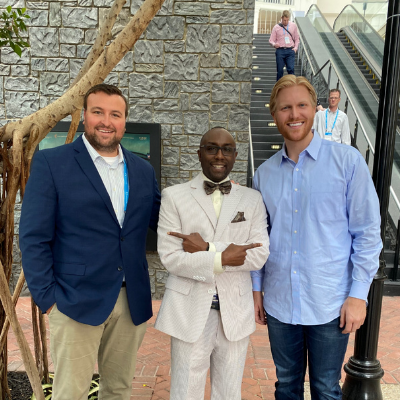 three+one® was honored to spend time with county officials from across the country at the 2021 NACo Annual Conference in Prince George's County, Maryland. While there, we had the chance to listen to many NACo members and understand the challenges they face in 2021 and beyond.
We feel invigorated knowing that our liquidity tools are alleviating the frustrations public-finance offices face in meeting their ongoing cash-management challenges.
A special guest speaker at the conference, Suffolk County (NY) Comptroller John M. Kennedy, Jr., shared his story of how our cashvest® liquidity analysis program has created new value for his taxpayers.
Listen to Comptroller Kennedy's presentation:
We found our biggest takeaway from the conference to be: "Nothing bad can come from planning." Our cashvest® program—a NACo-recognized best practice in liquidity management—is helping a fast-growing number of public entities and higher Ed institutions across the country create better financial outcomes for their constituents.