The Town of Aurora, New York is located southeast of Buffalo and includes the Village of East Aurora. Its Main Street is famous for its energetic small-town ambiance with specialty shops, restaurants, and historic homes. It may be most celebrated as the home of Fisher-Price, the internationally renowned toy manufacturer.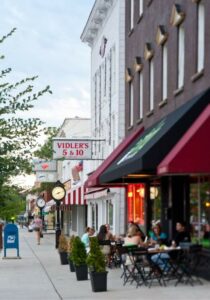 The Town of Aurora, with a population of approximately 13,000 (2010 census), has an $8.9 million budget (all funds). In August 2017, Supervisor Jim Bach and the Town Board engaged the cashvest® & rfpPrep® services by three+one®, seeking to provide their taxpayers with as much additional revenue/savings as possible.
Supervisor Bach and Assistant to the Supervisor Kathleen Moffat have carried out three+one®'s plan. Over the past twelve months, the Town has achieved $165,820 in realized interest earnings and "soft savings" of $35,902 in banking fees.
Here are some of the ways the town accomplished this substantial spike in additional revenue:
(1)  100% of the town's cash is earning interest and 79% of all the town's cash is providing value through a diversified-liquidity strategy that is meeting the 30-day Treasury index. Current investments are earning between 1.89% and 2.15%. Due to the town's proactive liquidity strategy employing time horizon data and stress-test modeling, the town has a significant portion of cash locked in fixed-income solutions earning 2.10% through October 2020 – something that could not have been achieved without time horizon data and fixed income solutions.
(2)   The town does not look at its cash in select "buckets." The three+one® plan benchmarks all cash on a quarterly basis and helps the town implement a comprehensive liquidity strategy on all cash in order to guarantee all assets are bringing value to the taxpayers. There's a science behind continually earning while offsetting banking services, ensuring cash flow for A/P & payroll, and strategic liquidity time horizons.
(3)   The Town Board revised and updated its investment policy statement and took steps to adopt electronic payment solutions. These steps provided the framework necessary to ensure the safety of public dollars while meeting all legal requirements and maximizing the value on cash. The adoption of electronic payment options: (1) decreased costs, (2) increased float (increased investment potential on funds), and (3) provided increased transparency through online ePayable technology.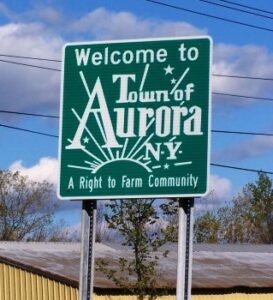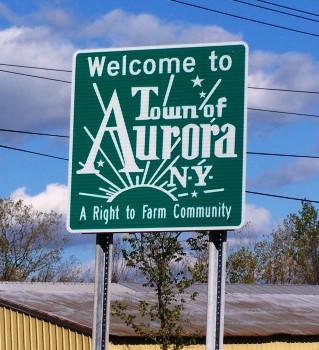 The Town of Aurora's Board is enthusiastic about trying solutions that provide additional revenue to the taxpayers. With proposed AIM (Aid and Incentives for Municipalities) funding cuts in New York, tax-cap limits, infrastructure needs, and abundant taxpayer service essentials, this new income will provide a much-needed boost in revenue.
If you are a town/village/city or school district weighing the options of whether to take advantage of bringing revenue benefits to your entity, consider the size of your budget and identify your year-to-date interest earnings.
Here are some examples of where interest earnings using cashvest® by three+one® should be:
$5 million budget = at least ~$94,860 in income
$19 million budget = at least ~$353,400 in income
$22 million budget = at least ~$409,200 in income
$69 million budget = at least ~$1,283,400 in income
$92 million budget = at least ~$1,711,200 in income
Finally, bear in mind that there is no one solution in today's public banking marketplace. Be cautious and skeptical of any vendor that suggests a "one size fits all" product; they simply don't exist. Public entities have different banks, ever-changing liquidity variations, strategic-liquidity amounts of different sizes, varying degrees of experience, and available time horizons.
We're proud of the success The Town of Aurora has achieved. We stand ready to do the same for your entity.