It's a real pleasure for us to celebrate the work of others in our community—especially when the impact of that work is felt around the world.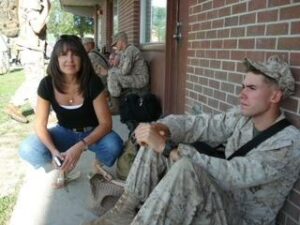 An organization that continues to have a profound impact worldwide is Full Circle Home, one that I have known since its inception.
This not-for-profit organization, led by Vickie Durfee, connects deployed service members at bases around the world with their loved ones all across the United States.
Since its founding in 2007, Full Circle Home has helped over 21,000 troops send holiday gifts and love notes to their families, at no cost to them. The simple act of giving a gift with a handwritten note bridges the gap between our troops overseas and those who support them back home.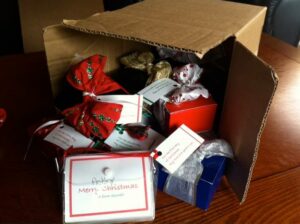 These gift packages give our troops abroad a way to express their gratitude, and recognize the daily sacrifices made by their loved ones. This gift connection spans the miles, providing encouragement and recognition to the families affected by these deployments.
I am pleased to learn that Vickie has been nominated this year for the Eagle Rare Life Award awarded by Eagle Rare Bourbon. Eagle Rare Bourbon, a Kentucky based spirit company, honors a group of individuals that embodies excellence, and demonstrates the epitome of leadership, courage, survival, heroism, devotion and character. The top five finalists to receive the most votes in each category will be considered for a category prize of $5,000 along with a winner of the $50,000 Grand Prize and Eagle Rare Life Award. These cash awards will be used by the recipients to further the noble work of their organizations. Winners are determined by public vote.
By a simple vote, you will help recognize Vickie's work and that of Full Circle Home. Simply click on this link to vote and to read more about the Full Circle Home: https://eaglerarelife.com/stories/vickie-durfee
Your vote can make a real difference in helping Full Circle Home continue its global mission and its impact on our military soldiers and their loved ones.
Your vote will count!