We all are watching, witnessing, and possibly participating in the unfolding of this unprecedented response to an increasing world challenge. The spread of COVID-19 is sucking the oxygen from all other headlines. It is making us review our business continuity plans.  Ultimately this will help us all to be in a better place. One area of business continuity to consider is how you will continue to accept and receive payments.
One piece of advice we have given to every client over the past few years is that they reduce their dependence on checks. Before the current COVID-19 outbreak, this advice was based on the demographic shift of younger adults entering the workforce—a group of individuals unfamiliar with checks. However, this becomes more pertinent and acute when travel restrictions are suddenly imposed, offices are closed, and work-from-home requirements are put in place.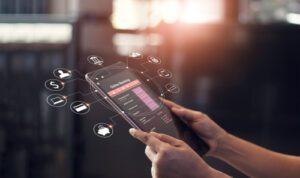 How then will you collect payments when you cannot be at an office to open mail, take checks over the counter, or create a deposit? How then will you pay your vendors, employees, and otherwise make any reimbursements or refunds?
We live in a time when we already have the answer—but we must make the decision and do what's necessary to change. Here are some suggestions to help you transition to more digital receipts and payments:
Digital Receipts:
Share wire and ACH payment instructions with constituents who may have normally paid by check. They can easily make these payments through their online banking portal as long as they have the right information.
Explore PayPal, Venmo, Square, or other possible methods for constituents to transfer money to you.
Talk with your Account Receivables module provider to know what your system supports and understand what they are doing to enhance the module for digital payments.
If you have not done so already, implement Remote Deposits so you can avoid going to a bank.
Should payments be delayed because of an office closure, explore a line-of-credit option with your banking provider. You want to ensure making payroll!
Digital Payments:
Adopt a digital-payments policy. Let your vendors know that within a two-, three-, or five-year period you will no longer be making payments with checks.
Explore multiple options to make payments digital, to include ACH, ePayments, PayPal, Zelle, etc. Your vendors and constituents will appreciate having options.
Talk with your Account Payable module provider to know what your system supports and understand what they are doing to enhance the module for digital payments.
Urge employees to sign up for Direct Deposit or alternatively offer payroll card options as well.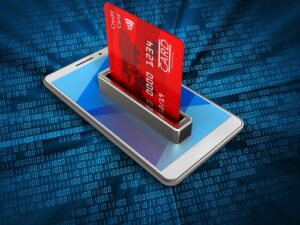 These items will help you transition away from the dependency of checks. However, your employees and office must equally be prepared, especially if all are required to work from home. Here are considerations to prepare your office:
Explore online banking user rights for those authorized to make payments. Ensure you have appropriate dual authorizations in place so that no one can operate alone.
Have trained redundancy as well, should employees be unable to perform their work.
Make sure digital banking users take laptops and security tokens home with them to perform secure transactions if necessary.
Ensure you are set up for ACH/Wire digital banking.
Provide home and cell phone numbers to all members of the team to ease communications when working remotely.
Create, test, and practice your remote procedures. Be aware that, during challenging times, fraud can increase. Train your employees in the right procedures to verify and approve any payment requests.
Above all, remain calm. These situations stimulate creativity. As the adage goes: Necessity is the mother of invention. We will all find ourselves better prepared and more confident in our ability to press forward and move onward.
As always, with our broad experience in the finance industry, we stand ready to help you make this check-free transition.