Pathway to Recovery® Series
Election Day is Finally Here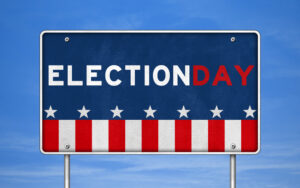 Regardless of which party comes out on top after today's Presidential election and Congressional races, we must all now find ways to work together in the best interest of our nation. We have to find ways to build bridges with our neighbors and fellow Americans. Why? Because when the dust of this election settles, old-fashioned catchphrases like "cooperation," "collaboration," and "partnership" will be the best pathway to recovery for our nation, our communities, and for ourselves.
On some things, we should speak with one strong voice. That should certainly be the case when it comes to advocating for more federal aid to help states and local governments, of all sizes, to deal with the economic impacts of Covid-19. Fortunately, we have effective public policy advocates like the National Association of Counties (NACo) and many elected and appointed officials working on our behalf.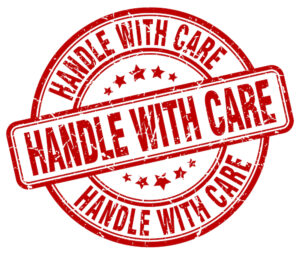 Where else can we find common ground? Perhaps with one of the most basic, common-sense principles that we all agree on: the fundamental premise that taxpayer dollars are sacrosanct and must be safeguarded, protected, and used in the most efficient, cost-effective ways possible. All Americans, regardless of political affiliation, want to see their tax dollars "handled with care." A big part of that process is the implementation of effective cash-management techniques.
If you work in the finance office of any public entity, effective cash management includes the following prerequisites:
That the funds entrusted to you are safe and secure;
That those funds are earning reasonable rates of return that are comparable to best-available market-interest rates; and,
That you are forecasting just how much cash you will have available in the future in order to put that money to "work" maximizing interest income.
Even in these challenging times of historically low interest rates, public officials are still expected to fulfill their due diligence requirements by maximizing the value of all available cash entrusted to their care.
As proof of those expectations and professional standards, the New York State Comptroller's Office recently issued a cash-management audit of a public entity in which their findings stated that "Officials did not formally solicit interest-rate quotes or prepare cash-flow forecasts to estimate the amount of funds available for investment." This is especially important for public finance officials to be aware of, because none of us wants to be the subject of a critical audit that says that our finance office should, or could, have done things better.
The Comptroller's written audit report then went on to say that municipalities and school districts should do the following:
Solicit interest-rate quotes from multiple financial institutions;
Ensure that available funds are invested within legal limits to maximize interest earnings; and
Prepare monthly cash-flow forecasts in order to estimate the amount of funds that are available for investment.
At three+one®, we provide our clients with liquidity data and cash-flow projections that can help bring their overall financial pictures into sharper focus. Important for public finance officials, our data will also satisfy the cash-management demands and recommendations made by the New York State Comptroller's Office. And, if states and local governments do receive additional federal funding to offset the impacts of Covid-19, our cash-management tools can help public entities maximize and increase the value of those funds.
Our clients have access to a broad range of financial technology tools including our cashvest® liquidity-management system and the MC Forecast® cash-flow modeling tool which provides accurate, reliable financial forecasts for municipalities and higher-Ed institutions. And, when it comes to evaluating banking services, our innovative rfpPrep® software makes it easier than ever before to compare options and procure the best-performing and lowest-cost options that fit one's particular banking needs.
Why not give three+one® a call today or check us out at https://threeplusone.us? We welcome the opportunity to tell you more about how we can provide real, measurable financial benefits to your municipality or higher-Ed institution. Our mission is to provide public entities with the kind of accurate, reliable cash-management data they need in order to make the best financial decisions for every taxpayer dollar in their care.
Now that is the kind of common-sense, common-ground principle that we can ALL vote for!