Higher Credit Ratings = Lower Borrowing Costs
Pathway to Recovery® Series
If your municipality or university is considering refinancing existing debt or borrowing money during 2021, then you will want the bond-rating agencies to recognize your strengths. One sure way to do that is for you to have a precise picture of your organization's overall liquidity.
Having a cash flow report on hand as you begin the borrowing process is not the same thing as bringing an accurate, up-to-date liquidity analysis.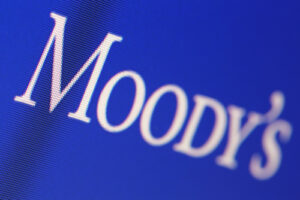 Cash flow measures the surface, the "ups and downs" and "ins and outs" of daily transactions. A liquidity analysis does much more, measuring the true depths of your entity's overall financial resources.  Imagine "cash flow" as the waves that roll and swell on the topmost surface of the ocean. The waves may have peaks and valleys, but they do not provide you with a picture of what lies beneath. Now think of "liquidity" as those ocean trenches that descend fathoms deep, all the way to the bottom.  The deeper your "ocean," the stronger your finances.  The bond-rating agencies recognize that having a precise picture of a public entity's liquidity can help them determine how much risk to assign to your borrowing.  The stronger your liquidity, the lower the risk and, ultimately, the lower your debt-service charges.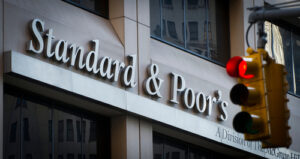 As a longtime County Treasurer and CFO, I participated over the years in many S&P and Moody's ratings discussions. I can tell you that having accurate liquidity data at your fingertips can help reduce borrowing costs, and ultimately, save taxpayer's money.
Allegany County (NY) Treasurer Terri Ross, a good friend and highly respected colleague, recently announced that she saved $1.5 million in interest charges on a recent refinancing, thanks to three+one®'s liquidity data!
Our team here at three+one® stands ready to assist your public entity by providing you with a precise measurement of your liquidity.  We have the expertise, the professional staff, and the latest fintech tools to help you present the strongest possible position to S&P, Moody's, and Fitch Ratings the next time you issue debt.
Financial tools from three+one include cashvest®, MC Forecast®, rfpPrep®, and direct client access to our team of liquidity and cash-management professionals. When combined, these powerful tools provide public entities and higher Ed institutions with the kind of accurate and reliable cash-management data that they need in order to make the best financial decisions for the funds in their care.
The author served for a total of 38 years in local government at the village, town, and county levels, including 24 years as a County Treasurer/CFO responsible for investing public funds. He can be reached by phone at 585-484-0311.