Target's CEO, Brian Cornell, stated late last month that the consumer environment in the United States has never been better, indicating that retail sales are strong and will only get stronger.
These comments are in line with those of economist James Glassman at J.P. Morgan. During a recent New York State County Treasurers Conference, Glassman was very positive on the state of the U.S. economy and the upward trend in sales tax revenue from gas and retail sales. He expects the economic growth in the U.S. will continue to be positive into 2019 and 2020.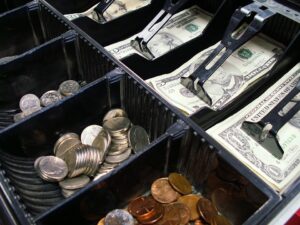 As a result of this sustained growth in the nation's economy, a parallel growth in public operating funds is very likely. We expect the vast majority of public entities across the country will have more cash on hand this year than they did in 2017. This is the same trend that entities experienced in 2016 and 2017 compared to previous years—but at a higher percentage level.
With more cash on hand, the greater is the need to manage that cash proactively—especially as higher short-term rates lead to even higher operating reserves going forward.
This is very exciting news.
Taking full advantage of this growth trend is paramount, especially when preparing for ongoing sustainability.
At threeplusone, we view all cash as a revenue-generating asset. We use proprietary algorithms to produce liquidity analyses that capture the time value of all cash and sync it to its marketplace value. With such data in hand, public entities have the knowledge base they need to better deal with financial providers and advisors.
The likelihood of having more cash on hand this year and next is in store for public entities across the country. It will be up to you to put that extra cash to work on behalf of those you serve.