The ability to see trends developing well in advance—while planning for future challenges—is Job #1 for any fiduciary serving in the public or private arena.
One trend surfacing over the last several years has been the upcoming enrollment challenge for educational institutions.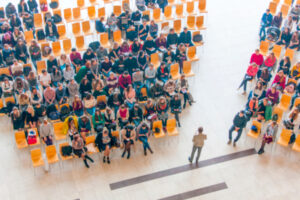 The correlation between hard economic times and a lower birth rate exists. This is especially true for the period of 2008-2009, when our country encountered one of its greatest financial crises since the Great Depression of the 1930s. During that period of uncertainty, a lower birth rate (by double digits!) occurred.
Years later, the results of that lower birth rate are having a dramatic effect on secondary schools with lower enrollments, also in double digit decrease. This has directly affected the infrastructure, personnel staffing, and financial levels that are all based on a historically normal school student body size.
While the lower birth rate indicates a bounce back from 2010 and years hence, the window of opportunity to address a smaller student body is present if addressed proactively. Any reaction would be seen as too late to protect against a significant financial downside.
It is important to note that this effect on secondary education now will become an inevitable tidal wave to hit higher Ed institutions in a relatively short time.
The financial and competitive environment in 2026 and 2027 could be enough of a factor to reshape an institution or even threaten its survival. 
This is the time for higher Ed boards of trustees and administrators to plan for this event, especially since the trend is an undeniable fact.
The university for which I serve as a trustee is already planning for this upcoming period. With a proactive liquidity strategy put in place three years ago, this university has viewed and managed all cash as an asset that will generate over $7 million in new revenue. That "cushion" will serve as a reserve for possible disruption in tuition cash flow over the coming years.
The ability to put a strategy in place for such a disruption will be expected by fiduciaries to institutions serving the public and student bodies.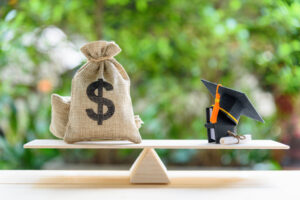 At three+one®, our proprietary cashvest® platform can formulate a liquidity strategy while also providing a new source of revenue that can be used to build your reserve funds to strong and surprising levels.
The year 2026 need not be higher Ed's Achilles heel. Rather than inducing panic, this pivotal year, just six years out, should be viewed as an opportunity to reshape the financial strength of higher Ed. We see the future of education to be extremely bright, with greater diversity and eager minds with a global perspective.
With sound financial planning, started well in advance, we can preserve the foundation of great education, today and for generations to come.