Joe Rulison Honored with The Business Journals' Lifetime Achievement Award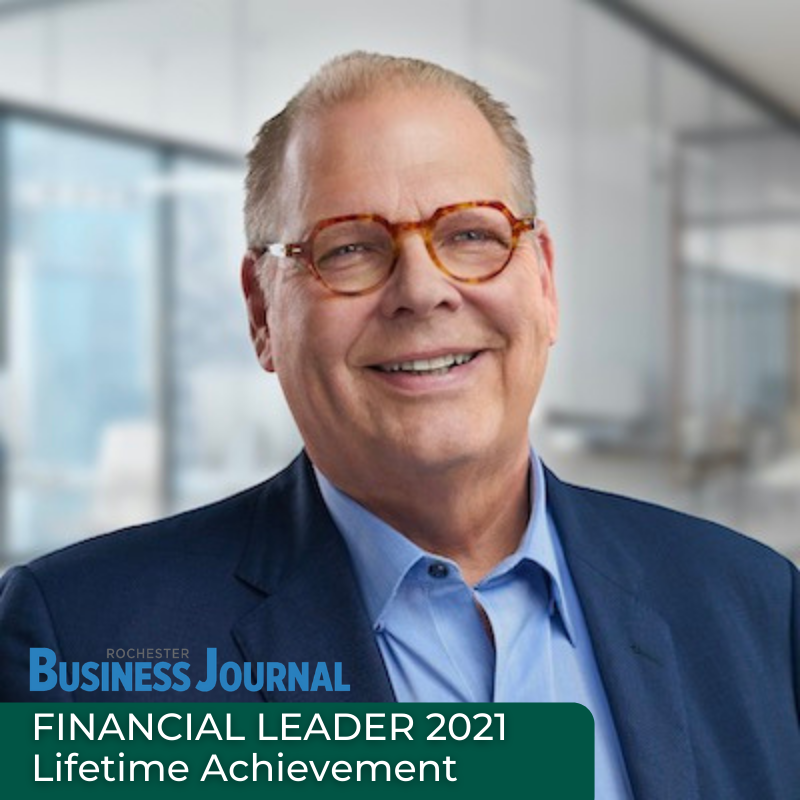 The innovative solutions generated by three+one® have been the talk in financial and technology circles this past year, especially as our firm's pioneering liquidity management service, cashvest®, has aided public sector, higher education and local school districts through the economic challenges of COVID-19 and placed them on the Pathway to Recovery.
But today we celebrate not just one of our own, but the leader behind our firm's commitment to the public good.
CEO Joseph Rulison has been named by The Business Journals as a 2021 Lifetime Achievement honoree for its New York publication in Rochester. This award was given in recognition of both his professional contributions to the financial viability of public sector entities and education institutions, and for his personal service to local and regional organizations in the community.
As a public treasurer, Joe is uniquely qualified in understanding the challenges faced by officials in public & higher-ed finance. In addition to his role as CEO of three+one®, Joe is an honorary Trustee and past Chair of St. John Fisher College and Geva Theatre in upstate NY. In addition, he served as a Board Member for the Town of Brighton, NY & Chairman for the County of Monroe Industrial Development Authority (COMIDA).
Please join our family at three+one® in honoring Joe Rulison's accomplishments and endless commitment to benefit the public that has culminated in this prestigious award.