The color of the four walls we now call our office has changed, let alone the way we conduct business. Who would have ever thought that the four walls within our own home would be the office we conduct our day-to-day business, not just for a day or two, but for months, maybe more? Just imagine considering a vacation day being a day you leave the house to go to our regular office.
The health crisis of COVID-19 has changed all of our lives, which will surely have long-term ramifications.
They say it takes 21 days to create a habit, and for many, the last 90 days have created lifetime changes that have led to new ways in how one transacts business.
It was over six years ago when we started blogging about how the way public entities and higher Ed institutions conduct their banking was going to change, as was the landscape of banking itself. We knew it would be a process that would evolve, with some adapting readily, while others would be reluctant.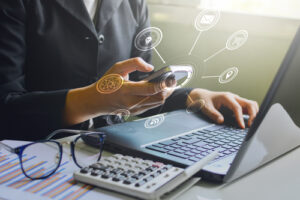 Fast forward to the COVID-19 pandemic. Virtually overnight, organizations of every type were forced to embrace banking digitization and remotely. Even the New York Stock Exchange went 100% online for two full months!
Three months ago, the idea of working remotely, while also accepting or sending money electronically was a "remote" possibility. The COVID-19 crisis provided us no other option than learning to adapt, while forming new habits that may very well lead to long-term trends.
Some of these trends may include:
Fewer bank branches and greater online banking technologies, led by artificial intelligence.
More virtual conference calls, fewer in-person meetings.
Conferences will still be held, but with new parameters.
Electronic banking will become a norm, rather than a request.
Changes in hardware and software that will provide greater flexibility to work remotely.
A move to less office and counter space.
Embracing greater technology capabilities with stronger fraud protections.
A general shift toward more remote work being done from home as initial research shows a recent 20% increase in productivity across all sectors
Though the way we conduct business may have changed, the desire to have a personal relationship with the person on the other side of the phone or computer will not change. Being able to blend personal contact with technology will be essential if we are to create a new norm.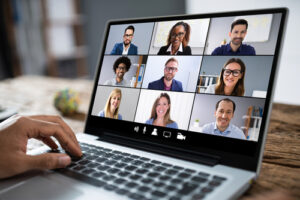 At three+one®, we had a vision to help public entities and higher Ed institutions navigate through an ever-changing landscape of banking, whether through new regulations, changes in interest rates, or advances in technologies. Most importantly, the idea that each client has different needs, yet many common experiences, has been built into our firm's DNA. 
While the four walls that you conduct business may have changed, the spirit of the institutions we serve has not. Our mission remains the same: to help you succeed through unchartered and unexpected environments, especially as new habits are being formed.