A couple of weeks ago, a government banker was voicing frustration after learning that her bank lost a Request for Proposal (RFP) bid to another bank that claimed that their services were free; that bank had submitted a "zero-fee"-based bid for all its bank services.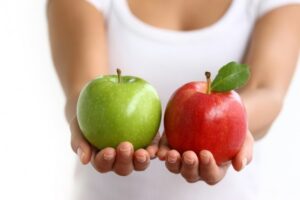 She wondered if the comparison between both bids was fair, especially when beneath the surface there was a big difference in actual costs. For her bank, its fees were clearly stated while the competitor's bid offered so-called "free banking" but actually required much higher bank-deposit balances. The end result: There were actually much higher costs in the latter bank's services when all was said and done.
So how does one compare bank fees and deposit requirements when evaluating competitive bank RFPs?
My answer is that it all lies beneath the surface when it comes to the level of bank balances required to be kept on deposit.
In most bank RFPs, banks will separate out the price per item of its services. The number of items that have separate fees could be numerous. Some may be direct "hard" fees. Others may be embedded "soft" fees which are covered by Earnings Credit Rates (ECRs) that average in the range of .50 to .90%.
You may also see RFPs that promise "free banking" while requiring 200% to 300% more in deposits and offering much lower ECR levels (often in the .05% to .20% range). Such RFPs could cost an entity tens to even hundreds of thousands of dollars in added costs or in lost interest-earning opportunities.
As interest rates rise, the disparity between both strategies will widen drastically with an average ECR envisioned to be well above 1.00% by year-end.
Bottom line, when comparing bank RFP bids, be aware that "free banking" bids could cost you a lot more than those with clearly stated fees.
Let's be honest. Banks do play an important role in serving public entities and the communities they serve, but it does not come for free. When reviewing RFP bids from competing banks, they must be compared diligently and critically to understand the true cost of banking.
At three+one, we know government banking since we are public officials and former government bankers. Nationwide, our clients are primarily public entities and higher Ed institutions.
When discovering the true costs of banking services, competitive RFPs have you comparing apples to oranges. We have extensive experience in evaluating and assessing banking RFPs. Time and again, our fair and agnostic analyses lead to entities gaining more advanced banking services at lower costs and with higher earnings on bank deposits.
In the end we will make the comparison fair – apples to apples!
three+one in the News!
three+one was featured in The Daily News during a Genesee County, NY Ways and Means Committee meeting regarding the county's increased cash performance.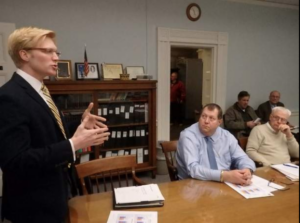 'Also Wednesday, a consultant noted the county earned almost $320,000 in interest income for all of its funds in 2017 — a situation which is good news for its taxpayers, he said.
Garrett MacDonald, vice president of Three + One of Pittsford, a firm which worked with the county to analyze its cash flow, told the Ways and Means Committee the county earned $319,480 in interest last year on all funds and $242,134 in interest for its general fund.
"That's what they booked in 2017. That's what the county realized," MacDonald said after the meeting. "This is a big deal for the treasurer (Scott German) helping taxpayers to earn more.
"Rates are going to continue to rise, which is certainly going to help interest earnings," he said during Wednesday's session. "I think next year, the county will be in excess of $500,000 in interest income."
For 2016, the county earned $162,151 in interest across all funds, MacDonald said.
He said among the things Three + One looked at was the county's cash flow optimization — making sure the money is earning interest at all times, from the time taxpayers pay their bills to when the county pays its bills.
"The taxpayers' money has to be safe — to not lose principal," he said. "The county earned the highest cash vest score. That's a way of rating how well the county is performing in the treasury operations.
"It's the taxpayers' cash, in a sense," MacDonald said. "We want to make sure the taxpayers are getting the most for the money they are paying to the county."'